CEO and Founder of SolutionXplus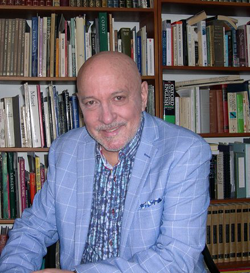 Since 2017, as the CEO and founder of Solution Xplus. We have support over 100 companies from all across Canada preparing their BCIP/TS application, from July 2014 to 2017, Guy was in charge of Business Development for Canada with FormVerse™.
That is where he led and won the first two applications of the BCIP. FormVerse patented Active Structured Email™ technology adds structured forms and workflow capabilities to Microsoft Outlook www.formverse.com   Prior he joined SageTea Group in April 2012 as a VP. and co-founder.
SageTea® creates software automatically from text written by a subject matter expert. www.sagetea.ai
Guy was also the vice-president and co-founder of Maxsys Staffing, which became one of the top three staffing companies in Ottawa. Moreover, he created an Aboriginal and HR division for The Aim Group.   Guy also worked as an international consultant for the United Nations in Madagascar – Tamatave Project from UNDP.
Before obtaining his Bachelor of Engineering, industrial engineer Guy de Montigny had already built an international project for Japan, which required the collaboration of three engineering departments: Laval, Polytechnique and Trois-Rivières. After graduating, Guy worked his way up from project manager to vice-president of Delmont Construction Canada working on a variety of projects including the Hyundai auto plant in Bromont, Kruger in Trois-Rivières, Bécancour Smelter, Deschambeault Smelter, CIL and Hydrogenal in Bécancour, Quebec.
Guy was the first recipient of the ''Prix Monseigneur Laflèche'' award for his business and public involvement.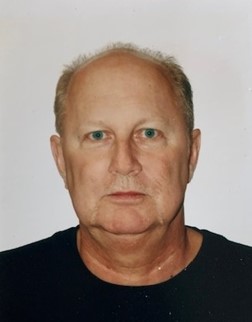 President of Aerolande Inc., Vice–President and founder of S.P.A.G. (Society to promote gigantic arts), and founder and Director of "Absolute Hollywood".
Well spoken and written French and English. Andre had a 20 year career as a Realtor with an extensive background in commercial and industrial development. He also spent 5 years as the Director and Secretary treasurer on the board of the "Real estate Council".
Andre was the Chief negotiator for all transactions over $20 million for La Bourse Immobiliere. In 1997, he was a part of the creation of S.P.A.G. (Society to Promote Gigantic Art). He was involved in extensive trips to Asia, Europe, and Canada, seeking and meeting the best artist and creators, in order to promote and launch new products. These ideas were for International events, utilizing devises such as Stratosphere, Cubic screen, Inflatable flat screen, Vision sphere and other similar products.
Later in 1999, he official launched Aerolande Inc. As President, he was responsible for the sales, manufacturing, and research for its corporate and international events. These events included "Millennium Show in Canada". Winner of an International price, the screen sphere type was the first. Pierre Jutras designed, as well as supervised the construction of many inflatable structures in Asia.
Andre joined the group "Absolute Hollywood", and became Director responsible for the manufacturing, shipping and creative developments of new products.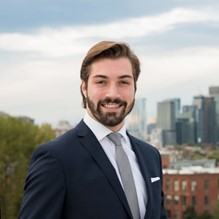 Julian Grego is a dedicated Investment Manager and CFA Level III. Currently, Julian is the CFO of SolutionXplus as well as part of an investment team, and in the role of Investment Manager and Advisor at Lansdowne Capital, a company that is focused on managing North American small cap public equities and private market investments.
Julian is forever increasing his knowledge and skill set and has recently decided to expand his portfolio to include UK and European investments. He is skilled in many financial areas such as building strategic business plans, facilitating strategic business partnerships, identifying investment opportunities, and projecting future earnings and profit potential for investors and clients.
Julian is an investment professional with experience in managing both public and private equity portfolios in Canada and the UK. He also has experience advising and investing in start-ups. He is a CFA Charter Holder and has completed his BComm (Hons.) with Distinction from the John Molson School of Business at Concordia University.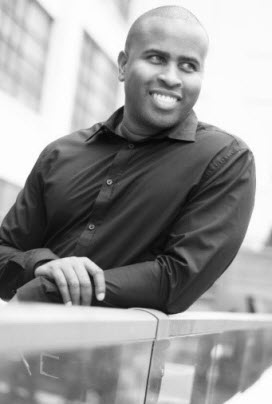 Marcus Auguste has over 30 years of Information Technology experience, and has worked with high profile clients such as Cumberland Private Wealth, and is currently their Senior Advisor for their technological department.
As the Chief Technical Development Officer for SolutionXplus, he is responsible for the design and implementation around integration, delivery, and deployment of products. Marcus evaluates all possible outcomes, pros, cons and risks, and works with the management team (MT) to find the best solutions from design to deployment. He is the subject matter expert on technical development of new and existing products, and actively engages his team in meetings, schedules, and deadlines to resolve problems that are highly complex in nature.
As the CTO, Marcus oversees a team that is constantly improving his client's efficiencies, while continually assessing and protecting them from potential network security threats.
Marcus is also the CEO and the COO of GreyMatter Consulting, which is comprised of a highly skilled technical team. GreyMatter is known for building extensive and complex data networks which allow clients to scale with confidence. He is also responsible for creating complete security testing environments for networks and websites.  GreyMatter Consulting uses a customer approach to manage his client's, providing them with what they need now, and setting them up for success and growth in the future.
GreyMatter Consulting has worked with over 100 small to medium size clients to help them advance, secure and improve their current technology infrastructures. Marcus does this by leading a team responsible for, strategic IT planning, data and information management, IT architecture, IT securities, AWS cloud-based infrastructure development, and the design of websites, telecommunications and customization, and the development of apps and applications. He further supports his clients by analyzing and evaluating the effectiveness of all existing operations for future needs.
VP International Business Development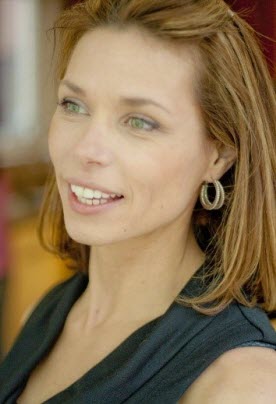 Laura has been working with SolutionXplus in business development since 2019. She is a proactive, performance driven marketing professional with over 10 years of experience leading and orienting organizations through growth and market domination.
Laura possesses a strong, organized, and dynamic leadership style with a proven track record of sustained, long term, win-win business development in high-paced, various, disruptive and traditional markets under various challenging economic conditions. She sees the value in teamwork, entrepreneurial environments, customer-centric "can-do" culture that yield outstanding customer and team member satisfaction.
Laura is also the president and founder of KeBe Consulting Inc., a boutique firm that uses an integrated approach to assist her clients along their path. Her company is focused on understanding the needs of their clients to support the business plans so they can reach their goals now and in the future. Kebe Consulting does this by identifying the client's unique needs and providing them with appropriate service and human resources, to make their goals a reality. Laura uses her excellent communication skills and writing skills to find opportunities for businesses.  
More specifically, Laura and her team create customized growth plans for each of our clients. These plans can include grant writing, market sector analysis, forecasting, review the value chain, identify competition, reviewing design concepts, website design, branding and logos, media and public relations, marketing, SEO optimization, IT infrastructure (hardware and software), digital security and telecommunication.  Laura works closely with her team of subject matter expects to assist our client in rapidly and effectively reaching their desired outcome. 
Laura's passionate about working with Not-For-Profits to help them reach their full potential and expand their ideas. In the Not-for-Profit space specifically, she has been responsible for grant writing, client engagement, client acquisitions and awareness campaigns to increase reach.
Director of Communications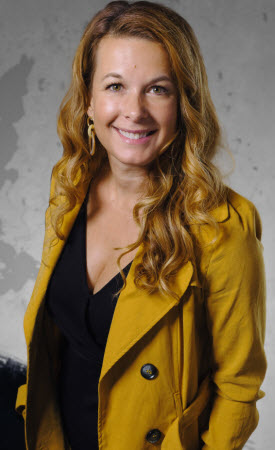 Isabelle graduated from University of Ottawa in 2002. She holds a bachelor's degree in communications and has been working in this field ever since. Event planning, corporate communications, public relations and writing are all part of her field of expertise. She is also the owner of a fashion business and co-owner of a craft business.
Director of Communications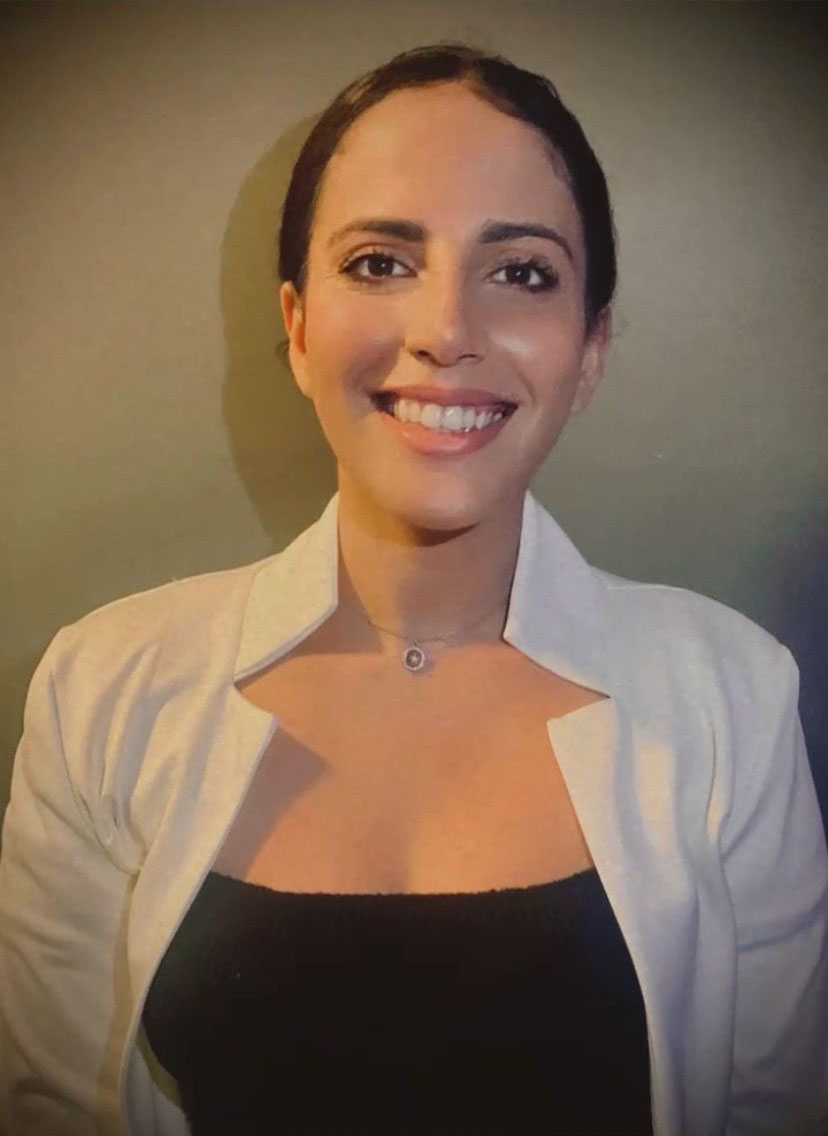 Khaoula's duty as a Director of Communications is to oversee all communications involving the organization, including the development and implementation strategy. Her duties include the creation and review of promotional and informative materials the company will present. She ensures that information released is consistent with the strategy at large using her marketing knowledge and proven methodology. She has proven current and ongoing experience with Artech Accelerate as a business Developer, where she summarizes and formats grants and prepares funding summaries and action plans. 
Khaoula is a pragmatic professional with a master's degree of Science in Management specializing in Finance as well as two bachelor's degrees in Marketing and Finance from Telfer Business School. Along with her strong knowledge in finance, marketing, and general accounting functions, including cash management/reconciliation, financial reporting, revenue recognition, and balance sheet management, she has extensive experience in academic research. She gained invaluable knowledge through her research thesis on the volatility of cryptocurrencies. She is a results-driven and passionate individual with multilingual capabilities in French, English, and Arabic.
Director of Development and Operations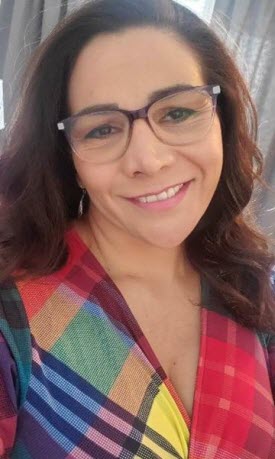 Luisa Castro has over 20 years experience in customer service, administrative and executive support, as well as office management & sales. She worked in several industries such as engineering firms, diplomatic missions, as well as dental and medical distribution.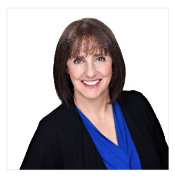 Lorraine McKay has over 35 years of experience as a business leader and a human resources consultant in a wide variety of industries. She has experience working
throughout the Gulf States such as (Saudi Arabia, etc).
In 2022, Lorraine won the Ottawa regional Businesswoman of the Year Award for her Lifetime Achievements.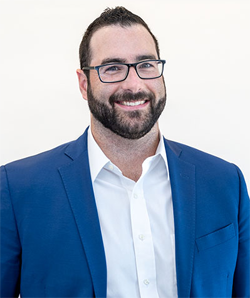 Following graduation from Carleton University with a Bachelor of Commerce degree in both Accounting and Finance, Andrew began his career with Ernst & Young (EY). Andrew built a foundation of unparalleled experience over his 5 years with EY, auditing clients across Canada in a variety of industries including, but not limited to, health care, manufacturing, Real Estate Investment Trusts, and Indigenous reserves. Motivated by continued personal growth, Andrew moved to the world's largest conveyor installation company in North America, working for end users like Amazon, Under Armor, and Nordstrom. There, Andrew started as the Senior Finance Manager before creating a new role within the company as Director, Operations. In this role, Andrew spearheaded a full departmental restructure within the company, including the conceptual design, communication, and strategic rollout. Andrew also led the company's expansion into Europe opening an office in Lisbon, Portugal and creating the new legal entity structure. On the heels of these successes, Andrew was recently presented a new opportunity in the ESG and Climate Change space where he is overseeing the finance department at Canada's Forest Trust and is working directly with the Chief Sustainability Officer.
Building Partnerships for Successful Business Opportunities