Tarig Abdellatief
Managing Director & President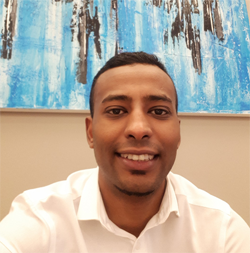 As the Managing Director & President of Arctech Accelerate, Tarig's main duties revolve around creating business plans, improving performance, developing organizational culture and strategy, all by creating opportunities for funding. Tarig is a strategist, including grant writing, strategic partnerships, and contract acquisitions, to name a few. He partners with CEOs, executives, and solopreneurs to grow their personal and professional brands. After nearly a decade of experience working in business development and marketing for multimillion-dollar companies. Coming from a Business Management background at McMaster University and having continued his studies at Carleton University—where he developed a deep interest in Lasers and Photonics. Tarig has landed contracts, grants, and an impressive range of other opportunities for clients both in the private, and public sectors across Canada.
David Ker
Co-Founder at ZINation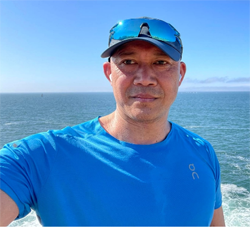 15+ Years as Senior Technology Executive in CTO, and CEO roles at technology platform firms. Co-Founder at ZINation (www.zination.com), Full-time CTO at Rhonda.ai (Employee Engagement Platform), and IMI Logistics (North America's Largest Installation Resource Company). He also has a Bachelor degree Engineering from ETS.
IT Executive with an entrepreneurial track record bringing 25+ years of valuable experience in Application Lifecycle Management. Successfully leading multi disciplinary teams with personnel of 20+ as well as startups and scale-ups. Expertise in Methodologies, Architecture, System integration, and Development (multi-platform polyglot) leading high profile, complex projects and transformations with multi-million dollar annualized revenue that were delivered on time and on budget. A passionate, results-driven, accountable, proactive, and resourceful leader.
Specializing in software platform design, development, and management with recent work in both AWS and Azure private clouds.
Laura Norwood
President,  KEBE CORP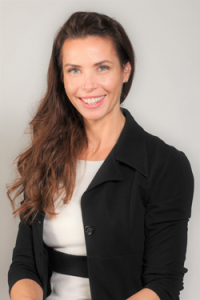 Laura is the President of Kebe Corp., a consulting firm that uses an integrated approach to assist customers in addressing their corporate culture, retention, diversity, and corporate social responsibility gaps through easy-to-use and manage technology solutions. She leads a team of subject matter experts and, through design thinking, helps clients rapidly and effectively reach their end goal in creating connected, positive work environments.
Laura has helped design and launch numerous technology solutions that support both governments, not-for-profit and private sector organizations in achieving their business development goals.
Laura is also a cancer survivor and brings her unique view of life's gift to everything she does. Among her many achievements, Laura acts as a women's health advocate, prioritizing proactive health initiatives, implementing kindness in all of our interactions and taking steps to proactively improve mental and physical health.
Laura has a BA from the University of Ottawa as well as an Advanced Diploma from Algonquin College.

LeapUX focuses on being a leader in digital strategy & transformation by helping organizations understand their business, define their projects, and create better experiences for their customers.
Grey Matters Consulting is a full-service IT Solutions and Service provider based in Toronto, Ontario. We provide a range of products and solutions to help your business thrive and compete in a fast paced, technologically driven business environment.  With over 20 years of combined experience rebuilding and managing commercial network and phone system infrastructures, we are confident that we will be able to customize a solution that works for your business and your bottom line.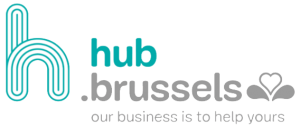 Hub.brussels, we believe that entrepreneurship is one of the most powerful tools to bring out the best in Brussels in terms of innovation, internationalisation and socio-economic impact. We work with entrepreneurs based in Brussels and elsewhere and with our partners to create a modern urban economy that lives up to its social and environmental values.
Building Partnerships for Successful Business Opportunities