Arctech Accelerate is a business development & lobbying firm launched in 2016 in our country's beautiful capital of Ottawa. While fairly small in size, we provide large results. Our team of robust professionals—each of them specialists in their sectors—provide a wealth of experience to our clients' projects.
KeBe Consulting helps clients identify their business goals and the specific growth initiatives needed to achieve success.  Our team is here to help early-stage, mid-market level companies build successful brands and products while accelerating growth.  We provide our clients with strategic recommendations to grow their business, while aligning them with mentors who collaborate with them every step of the way.
Grey Matters Consulting is a full-service IT Solutions and Service provider based in Toronto, Ontario. We provide a range of products and solutions to help your business thrive and compete in a fast paced, technologically driven business environment.  With over 20 years of combined experience rebuilding and managing commercial network and phone system infrastructures, we are confident that we will be able to customize a solution that works for your business and your bottom line.

MC2 offers Software-as-a-Service chatbots for social action, called Impact Bots. Impact Bots connect people with positive experiences to do nearby and offer them localized rewards and grants from participating partners.  When combined, these experiences empower people, brands, governments, organizations, celebrities and others to collectively accomplish goals — large and small — that can change the world in just a matter of seconds.

LeapUX focuses on being a leader in digital strategy & transformation by helping organizations understand their business, define their projects, and create better experiences for their customers.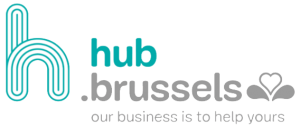 Hub.brussels, we believe that entrepreneurship is one of the most powerful tools to bring out the best in Brussels in terms of innovation, internationalisation and socio-economic impact. We work with entrepreneurs based in Brussels and elsewhere and with our partners to create a modern urban economy that lives up to its social and environmental values.
Building Partnerships for Successful Business Opportunities